ENCORE FARMS
REFERENCE STALLIONS
For a full pedigree  click on their parent's name
Encore Jiminy Cricket
28" chestnut and white pinto with blue eyes
AMHA, AMHR and PtHA registered
Hemlock Brooks Bright Jewel x Encore Bonbon
Arabian type, exciting color and small size   make Cricket an exceptional herd sire.   He has a great pedigree too! His foals   are beginning to win in the show ring which proves our point!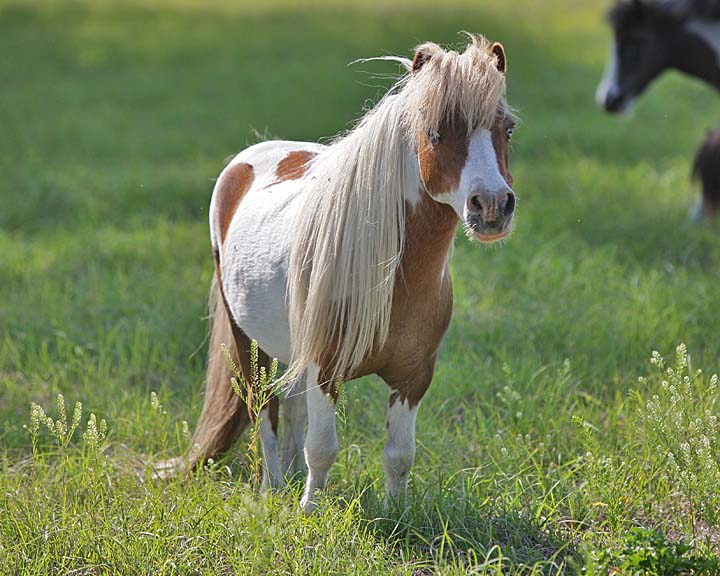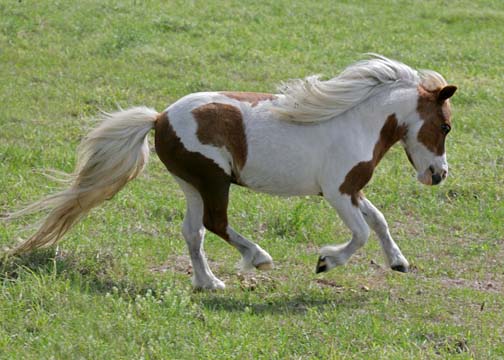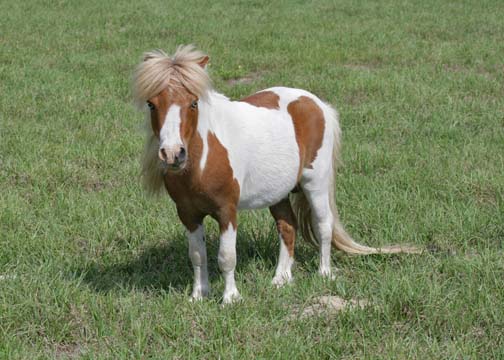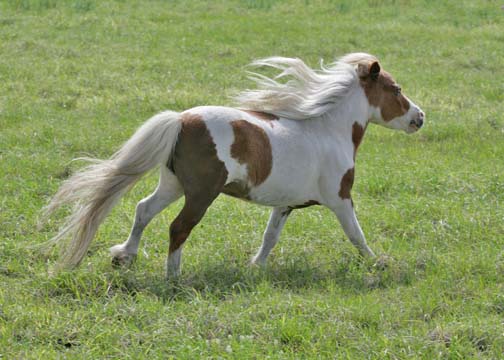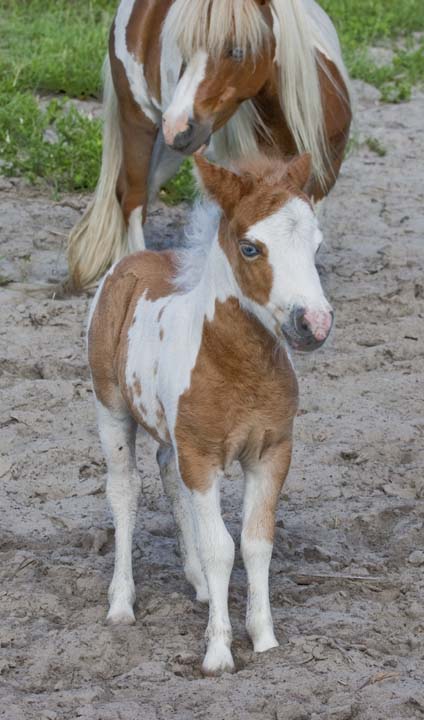 Like Father Like Son
Encore Tinker Tailor (foreground) and Jiminy Cricket
---
Dusty Lane GMB Free To Be Me
30 1/2" bay stallion
AMHA, AMHR  registered   DNAd & PQd
AF Midnight Sun  x  Quarter Pints Liberty
We are very excited to have "Free Be" join us at Encore Farms!!  FreeBe has everything we are looking for in a herdsire.  Incredibly petite, refined, up-headed, balanced show stallion!  And PEDIGREE to burn.  He is 25 percent GOLD MELODY BOY!  And his dam is 100 percent Jandts bloodlines--a daughter of Jandts Comanche Warrior and a full sister to the Unanimous National Champion Amateur Junior Stallion, Quarter Pints Excaliber.  What a combo!!!  he has BEAUTIFUL animation and a gorgeous natural flex at the poll - plus a very sweet and willing disposition.  We are really looking forward to what he   can add to our program!!!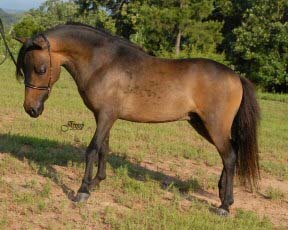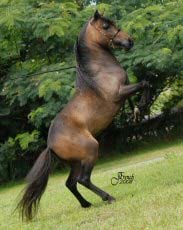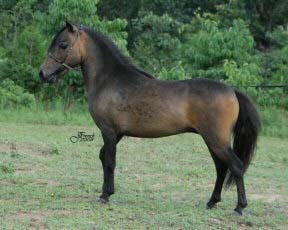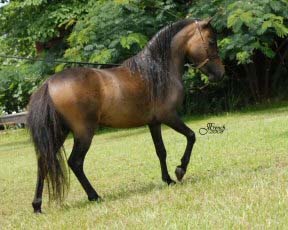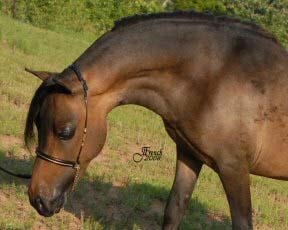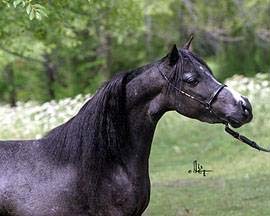 Sire: AF Midnight Sun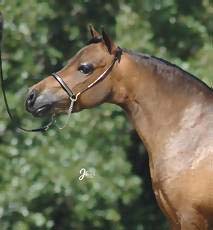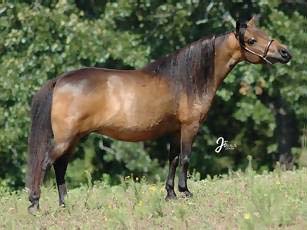 Dam: Quarter Pints Liberty
---
Encore Jack Be Nimble
27" bay stallion
AMHA, AMHR  registered
Cameron Farms Terminators Top Gun x Encore Lucy Inthe Sky  With Diamonds
 Refinement  and exquisite type epitomizes what little Jack is.  He has beautiful  markings and icy blue eyes.  Perfect straight legs and wow! what legs!  smooth body, and gorgeous little head on a very upright neck.  To say it  plainly, this is a colt one dreams of!  Not only is he gorgeous but he has  a pedigree to back him up!  Champion bloodlines produce champion offspring!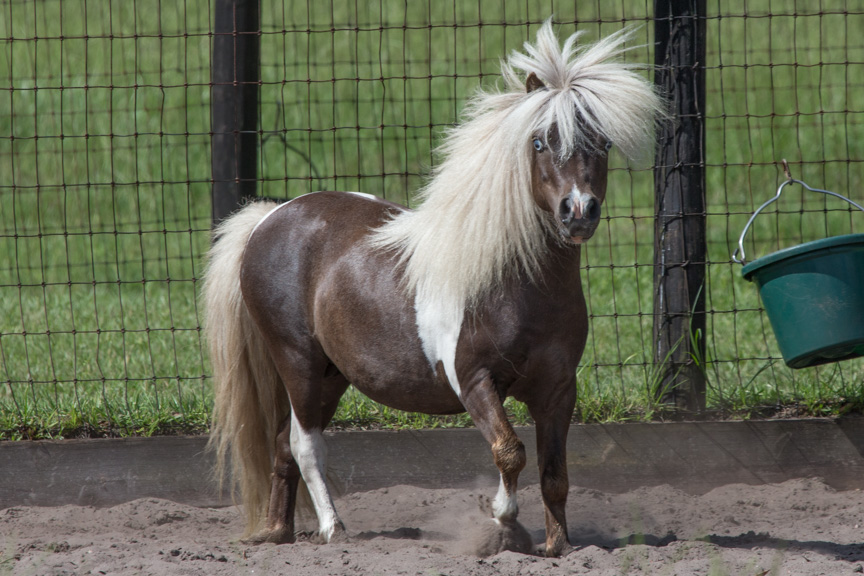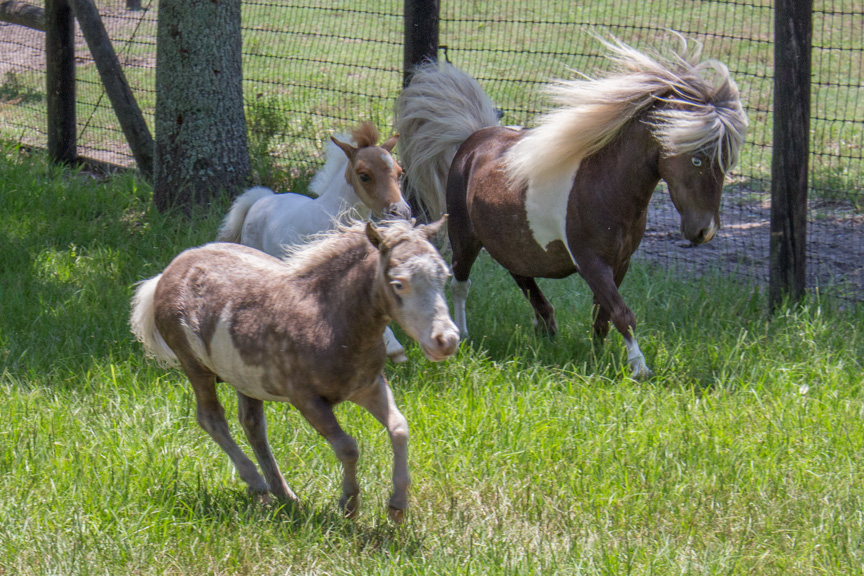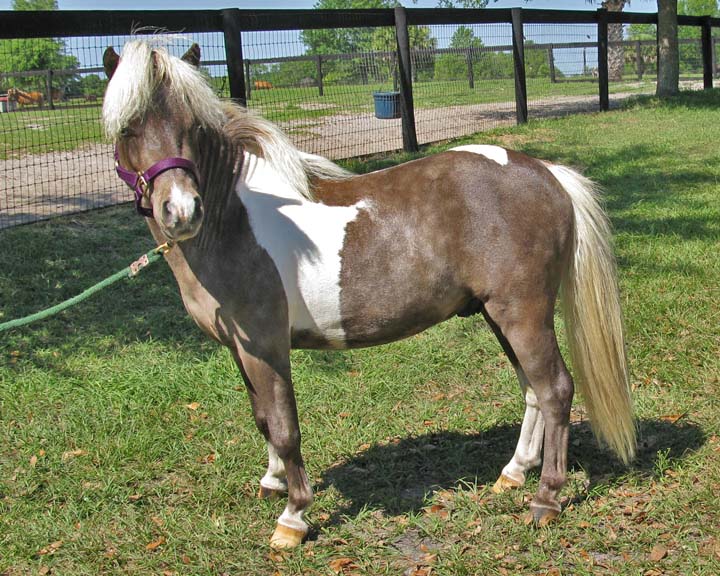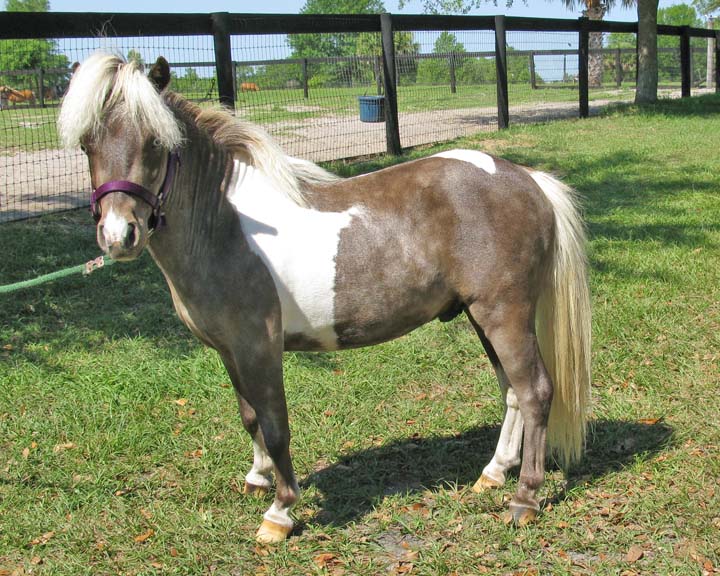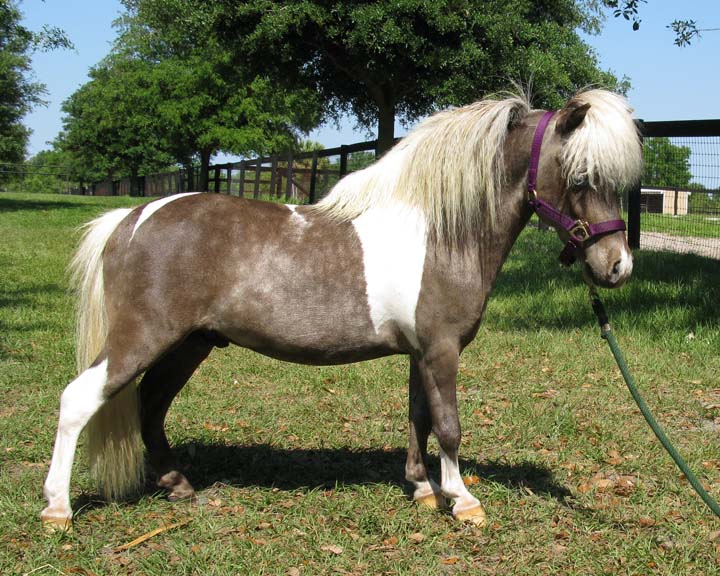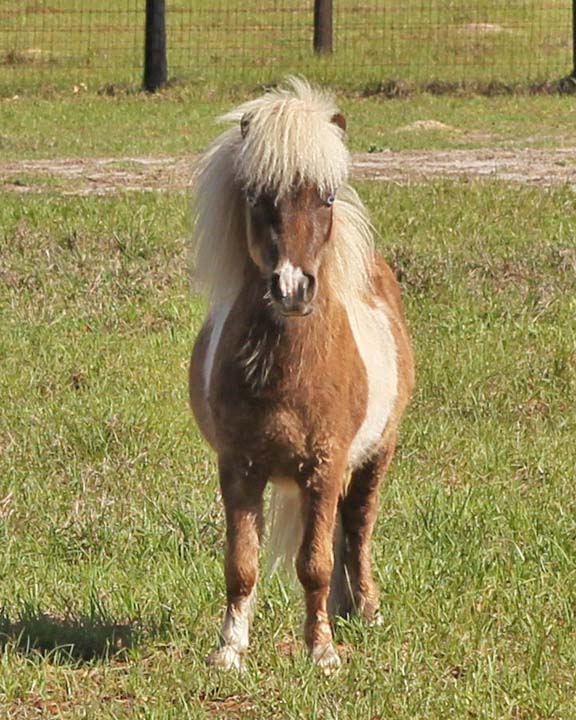 ---
In Memory of
Cameron Farms Terminators Top Gun
April 10, 1998 - January 22, 2010

Our darling little boy left this world way too soon.  He died of sand colic and was so stoic he exhibited no discomfort until it was too late.  His gentle nature and beautiful conformation is passed on in his sons and daughters.  We miss him terribly.

Top Gun is a very dynamic, charismatic little horse. He was a National Top Ten Stallion in halter 28"-30". He passes on his beautiful refined Arabian, head   length of neck, and correct "leggy look" while keeping his "miniature size".   His pedigree includes many of the "who's who" of the miniature horse world. His foals all exhibit his winning conformation along with his wonderful   personality.  He is a "Champion", in every way!   2001 National Top Ten Stallion - 28-30"
 AMHA and AMHR registered
Sids Terminator x   Grosshill Eks Top of the Charts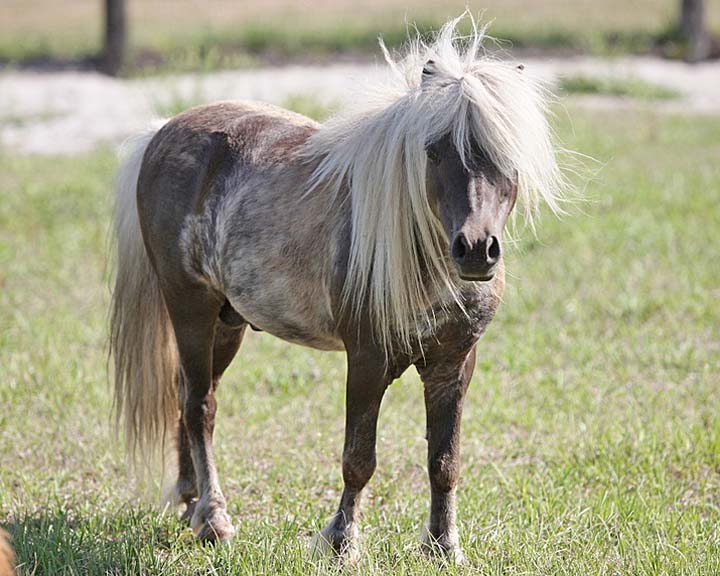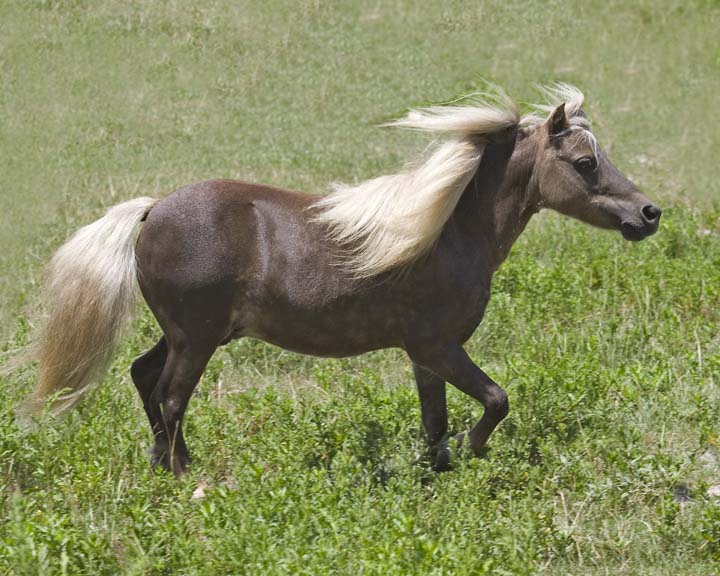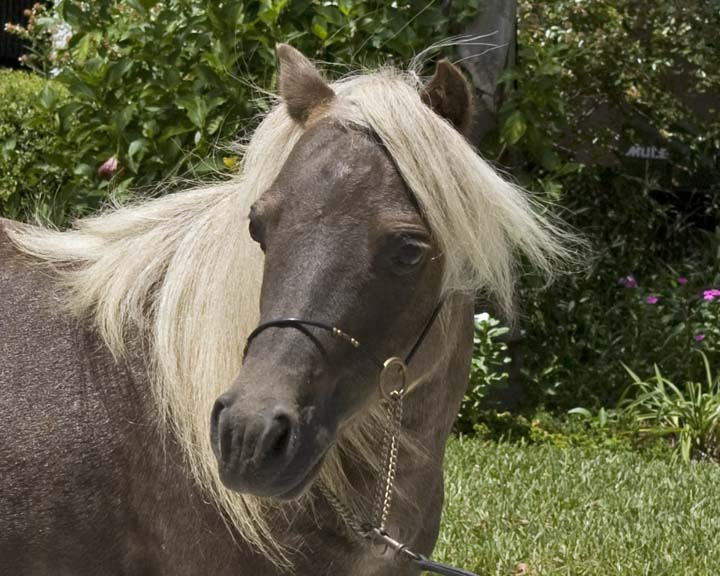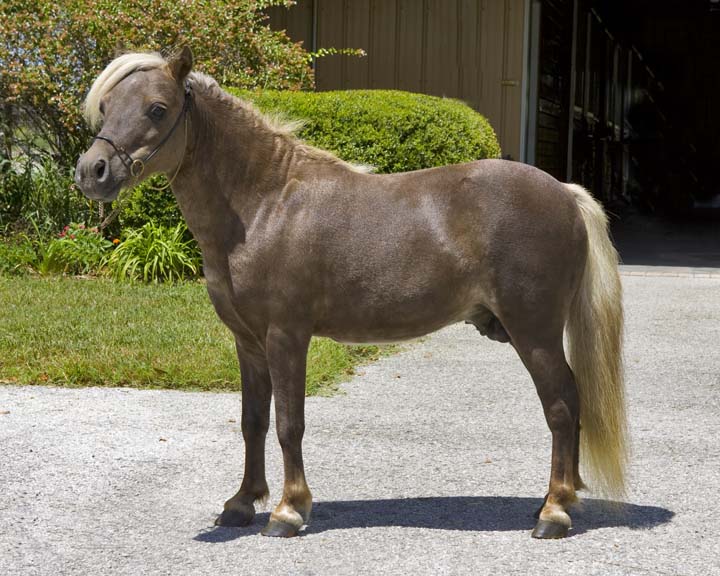 ---
In Memory of
Komokos Little Supercharger
4/13/87 - 10/9/07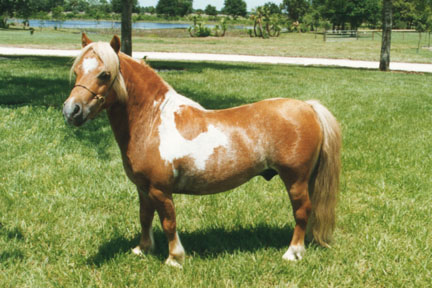 Our wonderful, kind stallion Charger lost his very brave battle today and was   humanely euthanized. He passed on his wonderful, friendly, patient, adorable looks and   personality to his offspring so his spirit lives on in them. There will never   be another Charger and in his passing we lost a big part of Encore Farms. We   will cherish our time with and memory of him. Such a tiny little man never   left such a big impression.

28 1/2" red and white pinto
AMHA, AMHR and PtHA registered
Komokos Brandy Wine x Komokos Little Beauty
Triple registered, Charger has lived up to his name.  He has   successfully won champion stallion every time shown and passes this on to,   along with his small size and arabian type, to his winning offspring. He has a   fantastic personality as do his babies.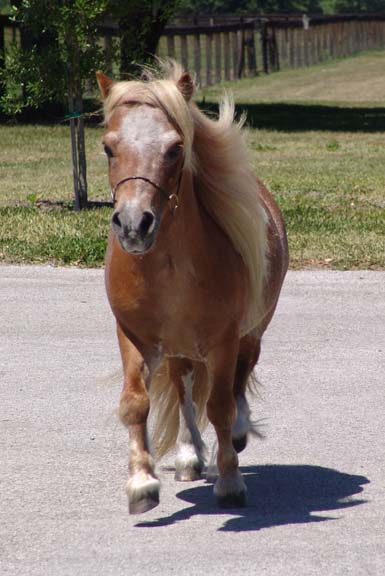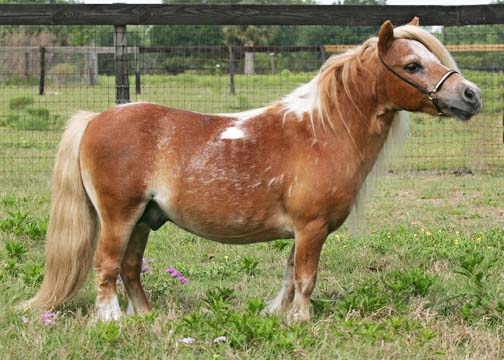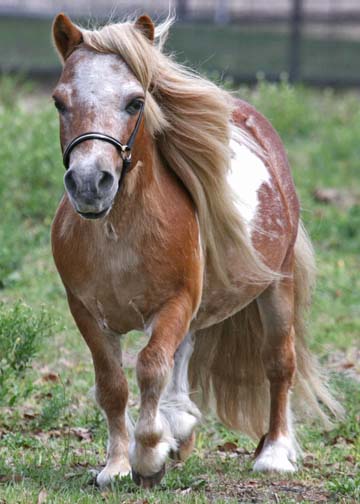 ---